I recently returned from a week's holiday with a group of friends. We rented a villa on the Costa Blanca in Spain with the primary objective of doing nothing but relaxing, swimming, eating and drinking. About half way through the week we had to have a change of scenery, so we headed to the nearest city – Valencia. As this was a group day out I kept things small and just brought my Fujifilm X-T1 with the pancake 27mm lens in the ONA Bowery.
We headed to the Mercat Central, but came across a street entertainer making huge bubbles, and kids popping them, en route through the winding streets.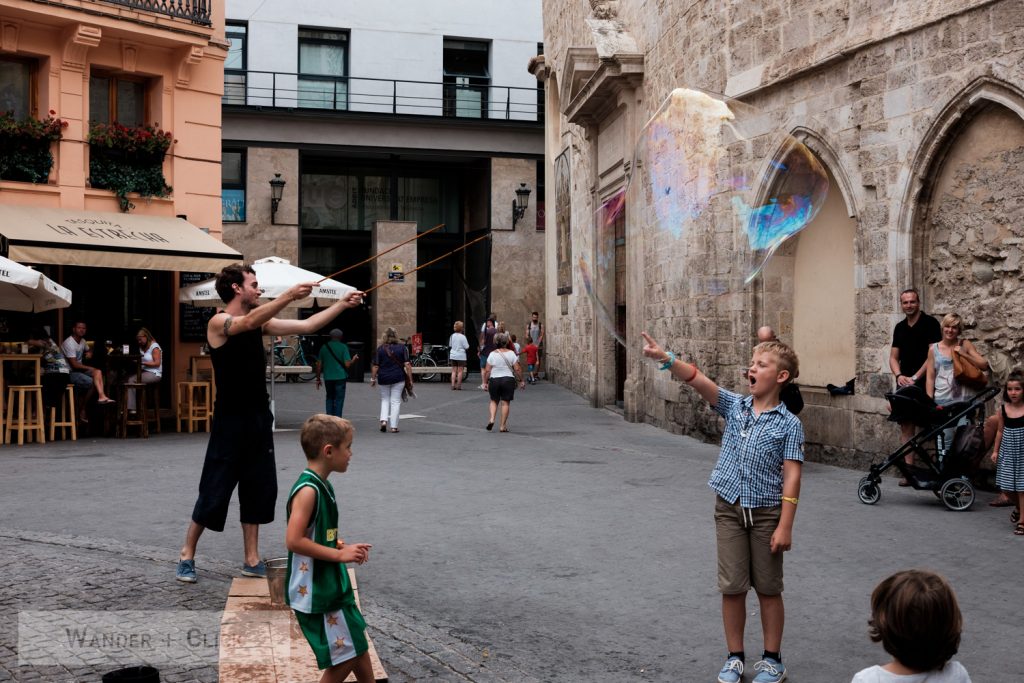 Who doesn't love a market? No one. That's who. We spent an hour or so wandering the stalls and trying the freebies!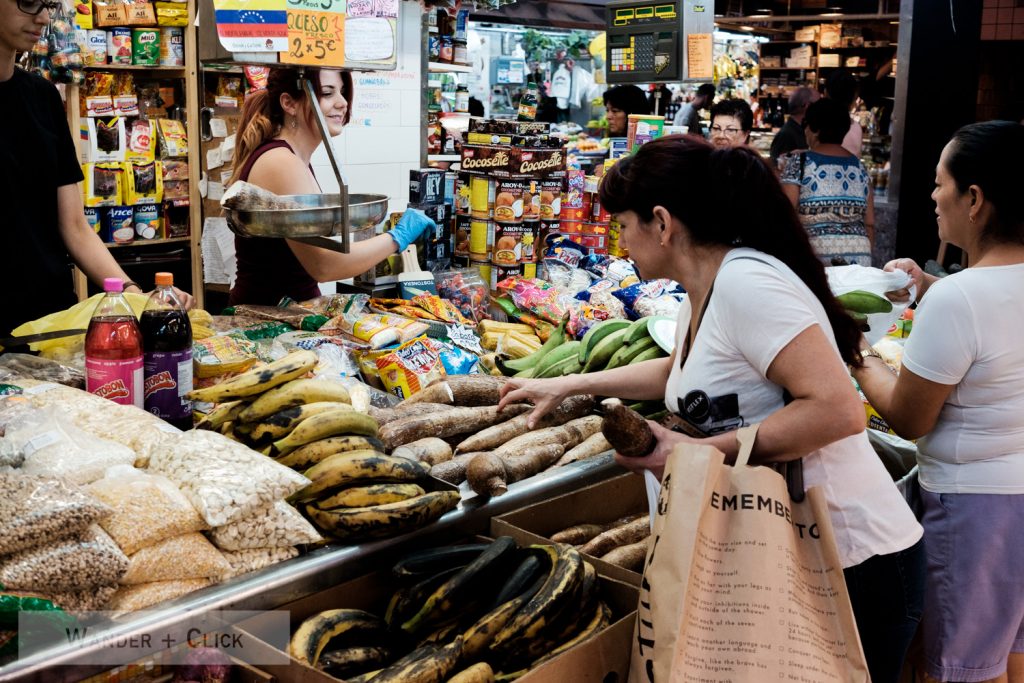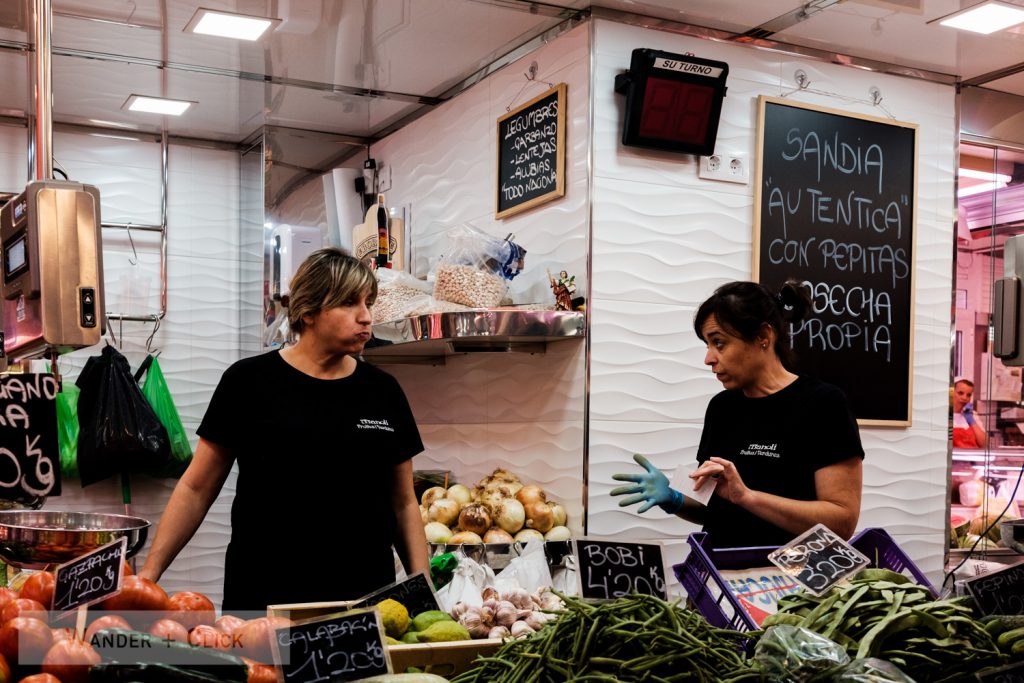 I'm usually the biggest fan of black and white, but sometimes there's far too much colour to obliterate. The photos above are in Fujifilm's Classic Chrome film simulation.
After the market it was time for some more meandering through the streets, punctuated with regular drink stops here and there.
And then came golden hour's long shadows and beautiful colours.
– James